When the work is a little more challenging we offer our commercial customers our 'City Flex' Tanker as standard. Designed to clear larger diameter pipes (up to 450mm dia) our 'JHL City Flex jetting and vacuum tanker' packs the same powerful drain cleaning punch as a standard jet vac tanker, but is optimised for city and urban sites.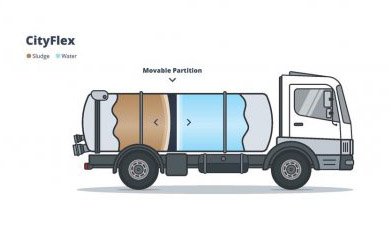 Our CityFlex combination vacuum tanker jetter has a 4m³ tank which has a moveable partition to offer maximum optimisations between sludge and water.
Hydraulically controlled, it has a jetting pressure of 160 Bar or 2300 psi through a 60m ¾ inch jetting hose. The vacuum suction pulls through the 4-inch 30m extendable hose.
This full spec kit is optimised for places that standard specialist drainage vehicles struggle with, especially on building and industrial sites, along access roads, around commercial sites, as well as height-restricted sites.
Happy Drains Combination Tanker Jetting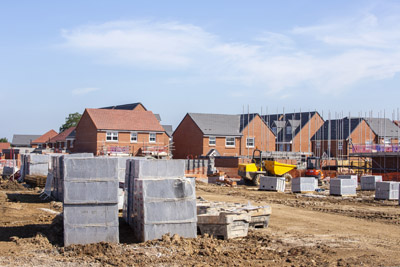 Efficiently and effectively used to remove heavy debris and silt from all types of drain and sewer systems. We offer a local tankering service, fully equipped to deal with all eventualities. Able to deal with both hazardous and non-hazardous waste, disposed of at a licenced tip facility.
Emergency Flood Response, Extraction & Removal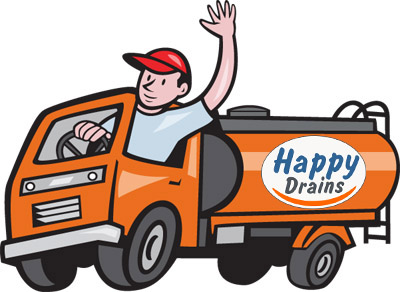 Regardless of what precautions you take, floods often happen without warning. Sustained rainfall can cause chaos at the most unlikely of times.
When you need a swift flood response service, we are ready. Our flood water pumping services are safe and effective.
Our qualified tanker operatives will alleviate flood water as quickly as possible, especially if you have a basement flood. We are always ready to help.
Gully Emptying and Clearance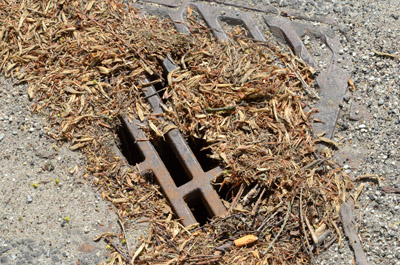 Ground level drains and gullies require regular maintenance and cleaning. The detritus waste carried by water is caught in the traps built into gullies, designed to do this to stop silt passing through into main drains. Best practice to ensure that the drainage system is kept in proper working order is specialist gully emptying. We offer regular maintenance at highly competitive rates.
Drains can be blocked by all sorts of floating detritus :- leaves, litter and silt. This stops the efficient free flow of water and leads to standing and flood water. Our fully equipped vacuum tanker service will literally suck up waste from any drain and then if required carry out high pressure water jetting to remove any remaining obstructions to restore maximum flow.
Basement Flooding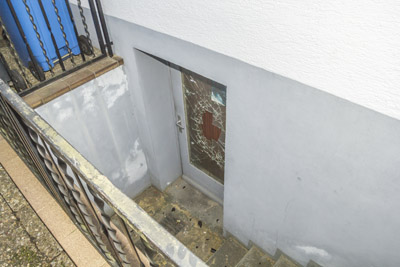 Unfortunately, basement properties are susceptible to flooding, because they are simply at the lowest level and water only ever travels downhill!
Basements are at risk from sewer leaks, storm drain overflows or surface water flooding caused by blockages, often without a moment's notice.
We offer a comprehensive emergency drainage service for all types of properties in the event of a flooding emergency.

5351

reviews
=

9.79

out of

10
Clearing blockage
"All went well and Happy drains turned up on time and fixed the problem"
Clearing blockage in drain
"Happy Drains sent someone round immediately, even though it wasn't an emergency and they swiftly diagnosed the problem and fixed it. Really fast and efficient service, polite and reliable. Really recommend!"
Clearing blocked kitchen drain/pipework
"Damian was quick to attend and a pleasure to deal with. Will definitely use again."
Brilliant - end to end!
"Brilliant. Throughout the entire experience. Great communication. Great quick service. Great follow up with a report including photos of what was done and easy payment. I can not recommend Happy Drains enough."