Blocked drain
in Shoreham-By-Sea

? Get it unblocked FAST!
By choosing Happy Drains Shoreham-By-Sea , you can trust that you will be in the best hands. We are number one in Shoreham-By-Sea for clearing blocked drains. We offer great prices for all our Shoreham-By-Sea customers, especially our household customers, for whom we have a fixed price!
Shoreham-By-Sea
Domestic drain unblock
Best value and service guaranteed
No extra charge for jetting
Drainage dilemmas in Shoreham-By-Sea? Happy Drains can't wait to help your business and solve those drainage problems fast. We provide the very best value for money service for Shoreham-By-Sea businesses. So whether it's a blocked toilet, gurgling sink or smelly drain, call us!
Shoreham-By-Sea
Commercial drain unblock


5359

reviews



9.8

out of

10
Reviews are a most valuable tool, negative or positive they help you improve. Thousands of reviews form a critical mass. They tell you if it's a good idea about employing any company in Shoreham-By-Sea. Take time to read our reviews and then make up your mind. For Shoreham-By-Sea drainage problems, we're #1.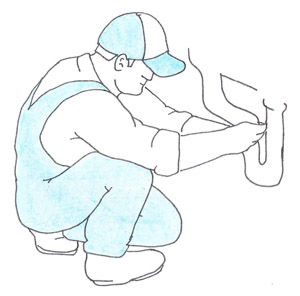 * Terms: The drain to be unblocked must serve your house or flat exclusively, be fully accessible (per building regulations), have the appropriate inspection chamber or access point and pipework that has not failed. You have permissions to enter relevant access areas unhindered.
Shoreham-By-Sea

Blocked Drain Clearance, Cleaning & Repair


West Sussex

,

BN43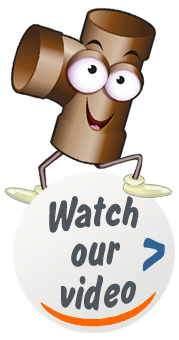 Local technicians, local
Shoreham-By-Sea

knowledge, fast drain unblocks

With the famous Happydrains.co.uk service levels in Shoreham-By-Sea we have become the #1 favourite amongst our customers, check our reviews! By using West Sussex local technicians, with local Shoreham-By-Sea knowledge, we will get to you fast.

If you have a slow running or clogged Shoreham-By-Sea drain or a blocked Shoreham-By-Sea toilet we can help.

Happydrains.co.uk deliver delight with our great value fixed price drainage services.  As one of the principal Shoreham-By-Sea drain clearers you can be assured that we have the equipment, expertise and enthusiasm to find and resolve any drain problem.

'Fixed Prices' for householders and without any hidden costs for all. You can see why we are one of the highest rated drain unblocking providers on checkatrade.com.

Large or small at home or at work in Shoreham-By-Sea we love to help.  We are greatly experienced, providing solutions to all Shoreham-By-Sea drainage problems. We are available when you need us and can be with you speedily to undertake any Shoreham-By-Sea drain works that may be required fuss free.
One of the highest rated
Shoreham-By-Sea

drain unblockers...

5359

reviews
=

9.8

out of

10
Drain clearance
"The entire process from arranging a visit to the actual clearance was easy, efficient and painless. Highly recommended."
Unblock main drain from house
"I called at 8 and Happy Drains were here by 10. Identified the problem quickly and solved it. Then went on to check and clean all other drains to ensure no residual problems, and all within the same standard price of £95 plus VAT (total £114). Really quick and efficient service from customer focussed professionals. Than You"
Overflowing sewage drain
"Fast response and reasonable price. Identified the problem wasn't on our property and advised that I could claim money back from Severn Trent. The mess was cleaned away too. Highly recommend!!"
Drain clearance
"Pub toilets had been failing to clear properly for a few weeks. Wayne from Happy Drains arrived on schedule, diagnosed the issue and cleared the blockage within an hour, ensuring that the complete run was clear of any further obstructions with his camera equipment. Not a pleasant job, but carried out with a smile, thanks."
Shoreham-By-Sea BN43 emergency blocked drain clearance, cleaning & repair.

Fast service assured in West Sussex.

Drain Repair services for
Shoreham-By-Sea

and around

West Sussex

Where Shoreham-By-Sea drain section defects have been identified, excavation and no dig solutions are the tools we use to fix and restore a structurally sound drain.

You can rest assured we will get the job done promptly, safely and with the greatest care, including the reinstatement of surface finishes, road and pathways.

Whatever the Shoreham-By-Sea drain repair job small or large, excavations through to the latest "no-dig" techniques, we have the experience and skills to undertake Shoreham-By-Sea works safely and tidily, and anywhere in West Sussex.
Drain flow restorations and unblocking for
Shoreham-By-Sea

customers

Are you having problems with Shoreham-By-Sea blocked drains, blocked sinks or a toilet?

Then call us at Happydrains.co.uk for the very best in Shoreham-By-Sea drain service and price.

Your BN43 drain problem may need fixing fast so at Happydrains.co.uk we provide complete solutions with speed and efficiency. Our services include all Shoreham-By-Sea drain blockage clearing, and include high pressure water jetting, for sink & toilet unblocking leaving your Shoreham-By-Sea drain pipe clean and free flowing, in fact anywhere in West Sussex and surrounding area.

Blocked Shoreham-By-Sea drains are for us an everyday occurrence, so don't worry it's really not a big problem. So if you have a blocked Shoreham-By-Sea drain, toilet, sink, call us now and we will diagnose, fix and repair.
It's a great value fixed price, job done, simple.
Drain plotting and mapping for
Shoreham-By-Sea

properties

With highly skilled and trained Shoreham-By-Sea drainage engineers we can accurately plot and locate drains and sewers by sending a camera equipped with a radio wave emitting sonde into your Shoreham-By-Sea drainage system. 

We locate its course whilst it is being propelled as our camera travels through your Shoreham-By-Sea drains and pipes. The detail is transposed onto a plan (NTS) for you.
Commercial CCTV Surveys
Shoreham-By-Sea

area business

Happydrains.co.uk use the latest technology to solve your Shoreham-By-Sea drainage problems - fast.

CCTV is most commonly used for –
General post installation for quality assurance purposes
Identify defective or collapsed

Shoreham-By-Sea

drains
Root & Groundwater ingress Point
Service condition
Drains and Shoreham-By-Sea sewers are remotely inspected using our industry specific CCTV survey equipment.  It's  ideal for investigating faulty Shoreham-By-Sea pipes. With instant feedback available to you by our trained teams in Shoreham-By-Sea you can see the camera's findings on our screen.
We will also generate and provide a full technical report specifying all relevant and salient points and provide the prices and specification to correct any structural issues.
Pre Purchase
Shoreham-By-Sea

Home buyers Drain CCTV Surveys

Buying a house in Shoreham-By-Sea? ...your surveyor has suggested that it's prudent to get your drains checked?  The surveyor is clearly concerned about something and has suggested you need a Shoreham-By-Sea Homebuyer Drainage Survey.

Our CCTV drain survey is specifically designed and tailored to tell you what you need to know about your new Shoreham-By-Sea drains. Our Shoreham-By-Sea drain surveys meet both your structural surveyor's requirements as well as the WRc DRB standards. 

If problems are identified with your Shoreham-By-Sea drains (and it's not always the case) a report is prepared, recommendations are detailed and a fully priced quotation will be offered. The complete Shoreham-By-Sea drain survey package.
Fuss free
Shoreham-By-Sea

drain unblocks...

5359

reviews
=

9.8

out of

10
Excellent
"Excellent service as always, they had a cancellation so informed me right away and came early. Friendly and cheerful , Tommy and Gordon are all smiles, such a pleasure to deal with them. Efficient and quick, they sorted the problem out very quickly and provided good advise for handling similar issues going forward, including details of possible future fix should the situation return, giving us peace of mind and assurance. Cannot rate this company highly enough!!"
Blocked drain
"Chris was absolutely fantastic, he instantly spotted what the problem was and was very friendly and efficient, and made the whole experience totally stress-free. Would highly recommend!"
Sink unblocked
"Excellent service. Plumber was with us in a few hours. Sorted the issue in 15 mins. Was polite, efficient."
Blocked kitchen waste drain outside, causing flooding. Grate was stuck.
"Happy Drains were great to deal with. They were able to send someone the same day, and the engineers were friendly, gave great advice, and did a quick and efficient job."

5359

reviews
=

9.8

out of

10
Cleared blocked drain from shower , washand basin.
"Sam came on time and did a great job , all within 15 minutes, I highly recommend this company , checked other drain covers while there and all clear and clean. No hesitation in using this company again and Sam was a very courteous gentleman."
Drain clearance
"Arrived on time, work carried out efficiently. Polite and helpful"
Clear blocked drain at home.
"I couldn't be more pleased with the service I received from Gordon and Tommy. They were polite, efficient and knowledgeable. They remained calm while the problem was uncovered, which took a little bit of finding, and then they fixed it quickly and kept me informed during the process. I definitely recommend their services."
In or near
Shoreham-By-Sea

,

BN43

,

West Sussex

, the following drainage problems could benefit from a

Shoreham-By-Sea

CCTV drain survey...

Shoreham-By-Sea pitch fibre pipework problems

Longitudinal cracking in Shoreham-By-Sea drains

Deformed pipework in West Sussex

Ditch drainage problems in West Sussex

Failed or broken soakaways in BN43

Broken or blocked Shoreham-By-Sea sewers or sewage pipes

Collapsed drain in West Sussex

Blocked Shoreham-By-Sea toilets and blocked Shoreham-By-Sea showers

Cracked or leaking Shoreham-By-Sea drains and pipes

French drainage problems in BN43

Bad smells in West Sussex

Vehicle activity affecting drains in West Sussex

Problems with shared Shoreham-By-Sea drains

Clogged or broken pipes in Shoreham-By-Sea

Overflowing or leaking Shoreham-By-Sea septic tanks & cesspits

Bellied pipework in West Sussex

Joint displacements in Shoreham-By-Sea pipes and drains

Concrete, cement or builders' rubble in Shoreham-By-Sea drain

Build-up of fat, grease, or detergent in Shoreham-By-Sea drains

Cutting out tree root mass from Shoreham-By-Sea drains

Bellied drain in Shoreham-By-Sea

Land drainage problems in West Sussex

Ground movement causing Shoreham-By-Sea drain problems

Tree roots damaging drains in BN43

Shoreham-By-Sea CCTV-controlled cutting problem

Water level problems in BN43

Blocked or broken Shoreham-By-Sea drains

Fractured drain in Shoreham-By-Sea

Overflowing or blocked Shoreham-By-Sea drain pipes
We use selected local professionals in the Shoreham-By-Sea BN43 area.
This ensures a fast CCTV drain and sewer inspection & survey in West Sussex.
Our
Shoreham-By-Sea

area coverage:

Shoreham-By-Sea

,

Southwick

,

Fishersgate

,

Portslade

,

Lancing

,

Coombes

,

Sompting

,

Hove

,

Hangleton

,

West Blatchington

,

Poynings

,

Pyecombe

,

Saddlescombe

,

Steyning

,

Ashurst

,

Botolphs

,

Bramber

,

Upper Beeding

,

Wiston

,

Broadwater
Shoreham-By-Sea

and

West Sussex

drain services from a firm receiving great feedback...

5359

reviews
=

9.8

out of

10
Fast and efficient and effective
"Our outside drains were blocked from so much rain and garden debris. I called at 8am and Tony was there by 8.30. Earlier than the booking by 30 minutes. He was straight onto the problem clearing the blocked drain and then checked all the others around the house too. He took away the debris and left all the areas near and tidy."
Blocked combined system.
"Second time using this company, once at a business address and now at home. Enquired Saturday evening, automated response to advise they would call Monday to arrange a visit. Turned up same day and had the issue resolved without fuss and cleaned down the paving. Would highly recommend!"
Blocked drain
"Fantastic service from begining to end. Very efficent and professiobal service. Called before arrival cleared blockage very quicky and checked manhole to nake sure all blockage was cleared. Highly recommend. Thank you Hapoy Drains"