Blocked drain
in Gloucester

? Get it unblocked FAST!
If you have drainage challenges in Gloucester, we at Happy Drains are ready to help. Great value for money is our top priority, and we aim to provide all customers with exceptional service at the best prices. So whatever the blockage in Gloucester be it toilet, sink, bath or drain, call us.
Gloucester
Domestic drain unblock
Best value and service guaranteed
No extra charge for jetting
We're first for any Gloucester business drainage emergency. Businesses can rely on us for a practical and great value for money drainage services. Our highly skilled Gloucester drainage technicians use the latest equipment, & we manage efficient delivery of the very best service and prices for all local businesses.
Gloucester
Commercial drain unblock


5359

reviews



9.8

out of

10
Our position of trust is hard-earned, and what our customers in Gloucester say about us is posted online for the world to read. They keep us focused and drives us to offer the best services in Gloucester. Hopefully, any reviews about Happy Drains' great service will help you make the right decision.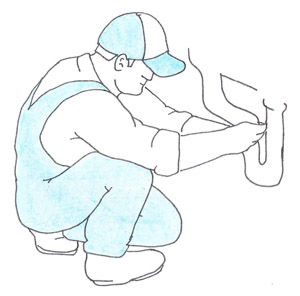 * Terms: The drain to be unblocked must serve your house or flat exclusively, be fully accessible (per building regulations), have the appropriate inspection chamber or access point and pipework that has not failed. You have permissions to enter relevant access areas unhindered.
Gloucester

Blocked Drain Clearance, Cleaning & Repair


Gloucestershire

,

GL1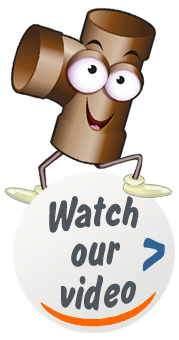 Happy Drains is the #1 choice for Gloucester blocked drains, repairs and CCTV surveys. That's just what our customers tell us all the time - check out their reviews and you'll see why.
The answer is that for all Gloucester drainage services, our admirable reputation matters. All reviews are completely independent and transparent. All feedback is genuine and entirely verifiable for our Gloucester drainage customers to see.
We provide Gloucester householders and businesses the greatest value high-quality drainage service, that you deserve when you employ any contractor. All blocked Gloucester drains and CCTV survey work at competitive prices!
We can help for Gloucester toilet drain and sewers issues using local Gloucester drainage technicians, with years of local Gloucestershire knowledge and experience we can sort that problem fast!
You can trust and be assured we offer a super service that is very affordable for all Gloucester drain clearance unblocking services and across Gloucestershire homes and businesses.
Blocked Gloucester drains can be an unexpected inconvenience, that's well known. Blockages cause smells, and flooding can become irritating. So for the very best in professional Gloucester drain unblocks and the local drain clearance specialist, call us we are always at your disposal!
Years of local drainage knowledge and experience shows...

5359

reviews
=

9.8

out of

10
Clearing blocked drain
"They turned up within the hour, very quick! Gordon and Tommy were polite, helpful and explained everything clearly and dealt with the blockage"
Removing a problematic drain trap
"Had Happy Drains out to fix a sewer line trap that was blocking regularly and causing us much grief. It took a couple of goes to diagnose the issue, but then we got a very reasonable quote compared with other providers. The job involved lifting our garden paving and digging up the soil to remove the trap. On the day, the team were very courteous, explained everything (in detail . . .), and left the area clean and tidy - also going above and beyond by fixing some other minor problems. It's too soon to say if the drain issue is fixed forever, but I was delighted with the service as received."
To unblock an external drain
"My experiance was 5 star. Easy to arrange, work carried within an hour. Special request for service sheet granted. Job done. Will definitely be using again. Thank you."
Cleared a blocked external drain
"Excellent service. Would recommend. Work done quickly and professionally. Useful report provided."
Gloucester GL1 emergency blocked drain clearance, cleaning & repair.

Fast service assured in Gloucestershire.

Happy Drains are equipped to deal with all
Gloucester

blocked drains

All we do is deal in drains, Gloucester drains, Gloucestershire drains, and expanding fast.

We are specialists in blockage clearance and Gloucester drain unblocks in toilets sinks and drains using our professional Gloucester teams.

Fully equipped and ready to use either rod, power snakes and cables and high-pressure water jetting, all included in our great price. Having the right equipment gives us the advantage in clearing all Gloucester drains with ease, effectively and definitely without dramas. We ensure your drains are clear and your drain problems are gone!
Gloucester

Drain Surveys with underground CCTV technology

Drains are a primary concern of Gloucester homebuyers and Gloucestershire building professionals. The cost implications of inheriting a Gloucester drain problem can be considerable. So it is essential to understand what condition Gloucester drains are in and identify potential damage and any associated cost implications.

Happy Drains Gloucester will expertly undertake the CCTV drainage survey and investigation. The detailed reports will list any problems in a very easy to read and understand format to give you an accurate overview of your Gloucester drainage condition.

Inspecting from within Gloucester drains allows us to recognise the potential problem. Once we identify any structural drainage issues that have adverse effects, we provide a competitively priced quotation. This should enable you to make an informed investment decision for your Gloucester drains based on a thorough and dependable report.
Repairs and
Gloucester

Drain Renewal

Defective Gloucester drains and sewer problems that are substantially more than a regular blockage are catered for with our vast range of repair services:- digging, 'no-dig', vacuum tanker technology and re rounding defective pitch fibre by skilled Gloucester professionals.

All will give you confidence that your drains are repaired to the best practice standards by the time we are finished.
Our admirable reputation matters, just check our reviews...

5359

reviews
=

9.8

out of

10
Clearing a blocked sewer
"Brilliant work very quick and efficient .A friendly and accomplished worker."
Blocked drains and Toilet
"Turned up on time and cleared the problems in a very efficient manner and charged the cost agreed. 5 stars ??"
Blocked drains and main chamber
"I'm really pleased to say that the work was carried by a really friendly and helpful gentleman, my apologies that I can't remember his name but I'm really happy with the services. Clean, neatly done and no time wasted either. Well done! Thank you again Regards"
Honest and Fair
"The engineer came quickly and having reviewed the situation explained that there was little he could do and I was best calling Thames Water. He was fair and honest in assessing the situation and was not charged. Excellent service."

5359

reviews
=

9.8

out of

10
Sink unblocked
"Excellent service. Plumber was with us in a few hours. Sorted the issue in 15 mins. Was polite, efficient."
Clearing a drain which sat under a conservatory. Supported in the lifting the flooring and fitting
"Amazing Service from start to finish. Best plumbing / drainage company I have worked with."
Blocked outside drain and slow draing toilet
"I called them in the morning and were around the same day to check on my blockage. I must admit I never expected that and Tommy managed to clear some of the problem and returned on Wed to finish it off as it was slightly more complex than anticipated. Amazing customer service, especially Tommy, he was always smiling even though he had a nasty job to deal with. I would highly recommend them to my neighbours and family which I already have done. Definitely would use them again if I have any more problems. Prices are good too. Great Job guys and Thank you for the 5* service."
In or near
Gloucester

,

GL1

,

Gloucestershire

, the following drainage problems could benefit from a

Gloucester

CCTV drain survey...

Collapsed drain in Gloucestershire

Failed or broken soakaways in GL1

Deformed pipework in Gloucestershire

Blocked Gloucester toilets and blocked Gloucester showers

Vehicle activity affecting drains in Gloucestershire

Ground movement causing Gloucester drain problems

Tree roots damaging drains in GL1

Blocked or broken Gloucester drains

Fractured drain in Gloucester

Problems with shared Gloucester drains

Overflowing or blocked Gloucester drain pipes

Broken or blocked Gloucester sewers or sewage pipes

French drainage problems in GL1

Clogged or broken pipes in Gloucester

Build-up of fat, grease, or detergent in Gloucester drains

Bellied drain in Gloucester

Gloucester pitch fibre pipework problems

Bad smells in Gloucestershire

Cracked or leaking Gloucester drains and pipes

Bellied pipework in Gloucestershire

Gloucester CCTV-controlled cutting problem

Overflowing or leaking Gloucester septic tanks & cesspits

Concrete, cement or builders' rubble in Gloucester drain

Water level problems in GL1

Ditch drainage problems in Gloucestershire

Longitudinal cracking in Gloucester drains

Joint displacements in Gloucester pipes and drains

Cutting out tree root mass from Gloucester drains

Land drainage problems in Gloucestershire
We use selected local professionals in the Gloucester GL1 area.
This ensures a fast CCTV drain and sewer inspection & survey in Gloucestershire.
Our
Gloucester

area coverage:

Gloucester

,

Stonehouse

,

Cheltenham

,

Nailsworth

,

Painswick

,

Stroud

,

Cinderford

,

Dymock

,

Drybrook

,

Tewkesbury

,

Bredon

,

Dursley

,

Berkeley

,

Tetbury

,

Coleford

,

Blakeney

,

Wotton-Under-Edge

,

Malmesbury

,

Cirencester

,

Chippenham
Gloucester

and

Gloucestershire

drain services from a firm receiving great feedback...

5359

reviews
=

9.8

out of

10
To clear out existing drains
"Fantastic service. Arrived promptly, explained clearly what works were to be carried out and minimal fuss and mess. I would highly recommend them"
Unblocking a shower
"I booked the appointment for the following day. Two polite operatives duly arrived at the appointed time and completed the job promptly and efficiently. I wouldn't hesitate to use this company again."
Jetting of drains
"The guy called me half an hour before he was due to tell me he was on his way which I like. He turned up I showed him where the drains were and explained the issue. He then proceeded to do what he needed to do to get the job done. He made sure there was no mess once he had finished and confirmed all done and explained what he had done. Excellent service would highly recommend."