Blocked drain
in Crawley

? Get it unblocked FAST!
We are available 24/7 for any drain blockages affecting home. In Crawley, we know that a blocked toilet or drain can be an expensive inconvenience. So don't worry, with the best fixed prices and #1 service in Crawley, we deliver fantastic value for money drainage services.
Crawley
Domestic drain unblock
Best value and service guaranteed
No extra charge for jetting
We are the premier drainage service provider for Crawley businesses. Commercial clients can always rely on us for great value for money drainage services. Our highly skilled Crawley drainage teams use the latest equipment to efficiently deliver the very best service and prices to local businesses.
Crawley
Commercial drain unblock


5359

reviews



9.8

out of

10
Real people tell true stories, that drives our reviews, and we let them do the talking, Thousands of customers telling us how we're doing. We listen, and we deliver. The relationship of trust is what we strive to achieve in Crawley, and customers are our priority at Happy Drains.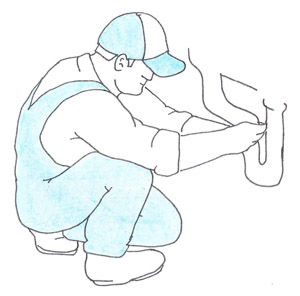 * Terms: The drain to be unblocked must serve your house or flat exclusively, be fully accessible (per building regulations), have the appropriate inspection chamber or access point and pipework that has not failed. You have permissions to enter relevant access areas unhindered.
Crawley

Blocked Drain Clearance, Cleaning & Repair


West Sussex

,

RH10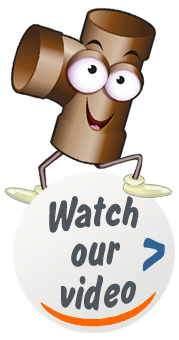 Happy Drains clear & repair
Crawley

drains, FAST!

For any small pesky blockages, pongy whiff or major backing up, Happy Drains can clear drains out with using services like high-pressure jetting, rodding and augers.

This is your guaranteed way to get rid of the detritus and grease that has become the issue and probably why you are reading this page!

Because most drain and sewer blockages go undetected until it's too late, you will want a fast and very competitively priced service. You will be pleasantly surprised by our fixed price for householders and you will be delighted with the service, call us!
Voted #1 favourite by
Crawley

drainage customers, check our reviews!

Happy Drains Local Crawley service centre. We service the Crawley West Sussex area using local technicians, with local knowledge, we will get to you fast.
All drain problems tackled quickly & safely...

5359

reviews
=

9.8

out of

10
Clearing blocked drain
"They turned up within the hour, very quick! Gordon and Tommy were polite, helpful and explained everything clearly and dealt with the blockage"
Clear a blocked drain
"What lovely guys were able to talk me through and answer any questions , a joy not to have that smell in the house anymore, they were very respectful of not upsetting my disabled daughter . A job well done and blockage sorted."
Drain clearance of difficult pipes
"Just had Gordon and Tommy complete a drain clearance on our woefully designed pipes. The arrived promptly, worked efficiently and fixed a tricky problem whilst remaining friendly and informative. Couldn't recommend enough. Fixed price was also clearly communicated and reasonable which was a plus."
Clear blocked Drain
"Nathan came to fix the drain. Investigated the problem, quickly establishing blocked main drain. Cleared that quickly enough, had a quick chat about best practice going forward. Charge was set fee as stated. No surprises on the day. Very easy to communicate with, would use again without question."
Crawley RH10 emergency blocked drain clearance, cleaning & repair.

Fast service assured in West Sussex.

Blocked
Crawley

drains, cleared FAST!

You will probably want your Crawley blocked drains to be tackled quickly & safely, all it takes is just one phone call and we will be with you… fast!

We use a variety of techniques in Crawley including 'drain snaking technology'. This is essentially a motorised drum and spinning a steel cable with a cutting head attached. The cable is then fed into your Crawley drainpipe and the cutting head 'chews and cuts' whatever it comes into contact with. This technology was invented in 1933 and is still hugely effective.

High Pressure jetting offers an alternative solution for Crawley drainage problems. It's newer technology than the traditional drain snaking for cleaning drains. The high pressure jetting units uses water to cut out obstructions, we think of it as a 'liquid laser' the focused and pressurised water is controlled through a nozzle at the end of a steel reinforced hose and is a particularly beneficial device in removing tree roots and other growth which develops along Crawley pipelines and flushing out pipework. High Pressure Jetting is commonly the preferred method of re-establishing water flow in Crawley simply because of its awesomeness!
Repairs to
Crawley

drains - trust the experts

When it comes to repairing your Crawley West Sussex drains we are the experts.

And you can be confident that we will get the job done in Crawley to the highest standard, from digging to lining. We carry out cost effective repairs that are neat and tidy treating your Crawley property to the standards that we would expect to be delivered to ours.
Crawley

CCTV Drain surveys & inspections

Crawley drains were essentially installed and forgotten "out of sight, out of mind". Which is fine until there is a problem.

We use the latest CCTV technology in Crawley both in terms of hardware and software for the determination of pipeline structural integrity. We locate, identify and record precisely what is wrong with Crawley drains and where and then work out the simplest, quickest and most cost-effective way to put it right. We provide a full technical report detailing solutions and costs, so everything you need to know in a way that is easy to understand.
We are the experts, confirmed...

5359

reviews
=

9.8

out of

10
Unblock drain
"Called Happy Drains this morning as we had a blocked toilet and shower drain. Emily on the phone took my details and said she'd call back with availability. She called me right back and said an engineer could come out within couple of hrs. Wayne arrived and was lovely. Slightly tricky job as we couldn't identify the correct drain, but Wayne cleared the two other drains on the property and continued to find the 3rd with the blockage. He did a great job - no more blocked drain! The invoice arrived a couple of hours later via text and simple click and pay and all done. Great company."
Blocked kitchen waste drain outside, causing flooding. Grate was stuck.
"Happy Drains were great to deal with. They were able to send someone the same day, and the engineers were friendly, gave great advice, and did a quick and efficient job."
Blocked drain
"Fantastic service from begining to end. Very efficent and professiobal service. Called before arrival cleared blockage very quicky and checked manhole to nake sure all blockage was cleared. Highly recommend. Thank you Hapoy Drains"
Unblock drain
"Very pleasant, polite young man turned up and very quickly assessed the problem and resolved it."

5359

reviews
=

9.8

out of

10
Unblocking sink
"Fast response, smooth communication, accommodating when I needed to reschedule for another day, friendly engineer who fixed my issue fast and well. Explained the issue and left the bathroom tidy. No complaints."
Quick and efficient.
"We had a block drain linked to a saniflo. The technician came very quickly, he was very careful of the house and the bathroom, fixed it in no time and still took the time to explain what was happening and what he was doing and how to avoid that. Very happy with the intervention."
Blockage near soak-away
"Excellent service. Arrived on time and was patient due to the nature of the building. Quick, efficient and honest. Definitely would recommend."
In or near
Crawley

,

RH10

,

West Sussex

, the following drainage problems could benefit from a

Crawley

CCTV drain survey...

Overflowing or blocked Crawley drain pipes

Longitudinal cracking in Crawley drains

Joint displacements in Crawley pipes and drains

Concrete, cement or builders' rubble in Crawley drain

Deformed pipework in West Sussex

Ground movement causing Crawley drain problems

Blocked Crawley toilets and blocked Crawley showers

Land drainage problems in West Sussex

Bellied pipework in West Sussex

Ditch drainage problems in West Sussex

Cutting out tree root mass from Crawley drains

Cracked or leaking Crawley drains and pipes

Build-up of fat, grease, or detergent in Crawley drains

Collapsed drain in West Sussex

French drainage problems in RH10

Crawley CCTV-controlled cutting problem

Vehicle activity affecting drains in West Sussex

Water level problems in RH10

Crawley pitch fibre pipework problems

Problems with shared Crawley drains

Failed or broken soakaways in RH10

Broken or blocked Crawley sewers or sewage pipes

Bad smells in West Sussex

Bellied drain in Crawley

Blocked or broken Crawley drains

Tree roots damaging drains in RH10

Overflowing or leaking Crawley septic tanks & cesspits

Fractured drain in Crawley

Clogged or broken pipes in Crawley
We use selected local professionals in the Crawley RH10 area.
This ensures a fast CCTV drain and sewer inspection & survey in West Sussex.
Our
Crawley

area coverage:

Crawley

,

Copthorne

,

Crawley Down

,

Domewood

,

Furnace Green

,

Maidenbower

,

Northgate

,

Pound Hill

,

Rowfant

,

Southgate

,

Three Bridges

,

Tilgate

,

Bewbush

,

Broadfield

,

Gossops Green

,

Ifield

,

Langley Green

,

Lowfield Heath

,

Pease Pottage

,

Southgate West
Crawley

and

West Sussex

drain services from a firm receiving great feedback...

5359

reviews
=

9.8

out of

10
Unblocking sink in bathroom
"The work was done efficiently in a timely manner The workman was pleasant and informed me what he was doing and explained the cause of blockage No mess was made I would use this company again"
Incredible professionals!
"From the initial enquiry (which they got back to me within 15 minutes) to completion of the job, the experience could not have been better. The courtesy and professionalism were second to none. The engineer, Martin (who I highly recommend) , was a thoroughly nice bloke and went above and beyond to solve our blocked drain issue. He seemed determined to to clear every single part of the blockage which he did in spades. Kudos! So all in all, a pleasant experience throughout."
Clear blocked drain
"Very prompt response to my phone call. Arrived within 30 minutes. Identified the problem , cleared the blockage and checked that the flows were clear through to the main drain intersection"