Blocked drain
in Sevenoaks

? Get it unblocked FAST!
We understand the stress and frustration associated with a Sevenoaks blocked drain, so let us take away some of that stress! In Sevenoaks we are number one for clearing blocked drains, and we offer a fixed price and great service for our Sevenoaks household customers!
Sevenoaks
Domestic drain unblock
Best value and service guaranteed
No extra charge for jetting
For all Sevenoaks commercial drain problems, Happy Drains value business customers and your satisfaction drives our service. We always ensure that every Sevenoaks business customer has the very best in quality services along with the best value for money prices.
Sevenoaks
Commercial drain unblock


5359

reviews



9.8

out of

10
How do you buy a great service? You need to know with whom you are dealing. Enterprises in Sevenoaks trust us. Consumers trust us. Thousands of legitimate, verified reviews from actual customers, our trustworthy status shines; our service is second to none. Read our reviews and get to know us.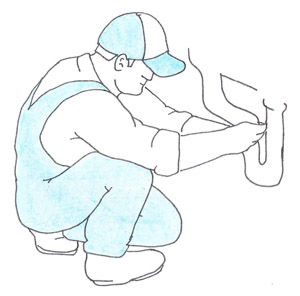 * Terms: The drain to be unblocked must serve your house or flat exclusively, be fully accessible (per building regulations), have the appropriate inspection chamber or access point and pipework that has not failed. You have permissions to enter relevant access areas unhindered.
Sevenoaks

Blocked Drain Clearance, Cleaning & Repair


Kent

,

TN13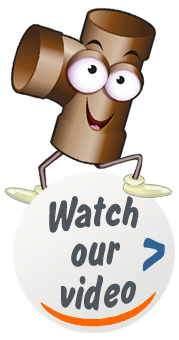 At Happy Drains our
Sevenoaks

technicians love drains!

We service the Sevenoaks TN13 area, using local technicians, with Kent knowledge. We promise we will get to you fast.

At Happy Drains our technicians love drains, they are trained to solve any drainage problems fast and cost effectively. Homeowners and businesses throughout Sevenoaks rely on us to restore flow to their drains. We have the top trained teams in Sevenoaks, with the right experience to handle all drainage problems quickly, efficiently and at a very competitive price!

Happy Drains are voted #1 by our Kent customers, check out our reviews!
Extremely Happy Customers...

5359

reviews
=

9.8

out of

10
Clearing of outside drainage.
"Martin contacted us, gave us an estimate, came out when he said. (Same day) Was polite and very helpful. Went above and beyond with the work! All done and dusted within 30minutes. Thanks so much Martin!"
Drain clearing
"Excellent service and very knowledgeable staff that dealt with the drain clearing, highly recommend"
Fast and efficient and effective
"Our outside drains were blocked from so much rain and garden debris. I called at 8am and Tony was there by 8.30. Earlier than the booking by 30 minutes. He was straight onto the problem clearing the blocked drain and then checked all the others around the house too. He took away the debris and left all the areas near and tidy."
Blocked drain
"Arrived on time. Very polite, resolved issue quickly and gave advice on how to avoid in the future"
Sevenoaks TN13 emergency blocked drain clearance, cleaning & repair.

Fast service assured in Kent.

CCTV drainage surveys in
Sevenoaks

and around

Kent

We use the latest technology to solve your drainage issues - fast!

A Sevenoaks CCTV drain survey is carried out using remotely-controlled camera systems and reporting software. When placed into Kent drainage systems the CCTV cameras relay the video to a display unit, so that a trained technician can assess the structural integrity of a drain or sewer.

For Sevenoaks customers, we then work out the most cost-effective way to put right any structural problems. We will supply a comprehensive written report, detailing recommendations and a best value quotation.
We do more than just clear the blockage in
Sevenoaks

, we determine the cause of blockage too!

Our Sevenoaks drain cleaning experience in Kent, shows that sometimes it's not always as easy as pouring a chemical down the sink or shower to clear it.

When we are needed in Sevenoaks, we will take when restoring flow and determine the cause of the blockage, rather than just dealing with the symptom. We use electro-mechanical machinery & rodding, as well as high pressure water jetting to fix those difficult to clear blockages.
Sevenoaks

drainage repair and replacement service

If you have a damaged drain in Sevenoaks, we provide a great drainage repair and replacement service.

We offer both dig and 'no-dig technology' to Kent homes and businesses. Dependent on the type and scope of the defect, pipes can either be replaced using traditional excavation or repaired using advanced soft lining techniques. The liner is impregnated with a polyester resin and then inverted into the drain pipe. Once in place the liner is inverted using water or air pressure, and left to cure. This means you will be left with a new pipe within the old pipe!
Here's a few of our hundreds of outstanding reviews...

5359

reviews
=

9.8

out of

10
We had a very badly blocked outflow pipe from toilets.
"The repairman came on time and was very polite and efficient in diagnosing the problem. This needed some quite serious action to clear the blockage but this was quoted and priced again clearly and the job was carried out very effectively. Very satisfactory all round."
Drain issue
"I booked Happy drains as I were having issues with drainage in the toilet. They arrived very promptly and did a good job. Checked all the drains and the suround area Did a good job"
Blocked kitchen sink and drain
"Called prior to arrival and on time. No messing about, strait onto job and after several attempts cleared stubborn blockage. Cleared up , quick effecient, came recommended , would use again. Price reasonable."
Drain/sewer clearing
"We realised we had a problem just after 7:30 Saturday evening of a Bank Holiday weekend. We called Happy Drains and the problem (a blockage in a shared sewer) was fixed by 10.00 AM the following morning. Excellent response and first class service."
Unblock outside drain from kitchen sink/dishwasher
"To say impressed with Happy Drains is a massive understatement. I called Thursday lunchtime and was told they'd call me back with a time/date for them to come fix problem. It was only a matter of hours and they'd arrived and unblocked my outside drain. Shaun arrived and had the situation checked and was working to clear the drain within 15 minutes. I was so impressed with how quickly he worked and how he cleaned down the dirty patio afterwards. He had drain cleared and the job completely finished in half an hour. He then gave me tips on how to keep the drains clean. Absolutely BRILLIANT"
CCTV mapping of drains
"Brilliant service from beginning to end. Expertly carried out and nothing was too much trouble"
Investigate and clear a slow draining drain
"Excellent. Not straightforward and some drain piping and a sunken grill needed removing before clearing the system"
Out side drained blocked
"Excellent service from the initial call through to completion of the job. Arrived when they said they would. Cleared the blockage very quickly and left the area clean and tidy."
Clear blocked kitchen drain
"Excellent service. Carried out promptly, on time with a full inspection after blockage cleared. Explanation of job and helpful future information. Polite and tidy."

5359

reviews
=

9.8

out of

10
Blocked stack
"Chris went above and beyond to sort out my sewer problem, having to return today as I could not find the main manhole, it was not the easiest of jobs, but he was determined and left me a very happy customer, what they say on their advertising is absolutely spot on, the price set was the price I paid, I will be recommending the company to others where I live on our Facebook page."
Clearing a blocked drain
"Excellent service as always from Happy Drains who I have used many times now. Very responsive, quick turnaround times and very reasonably priced. Tommy who completes the work has great customer service and explains what the issue is and what has caused it. I wouldn't hesitate in recommending Happy Drains."
To clear out existing drains
"Fantastic service. Arrived promptly, explained clearly what works were to be carried out and minimal fuss and mess. I would highly recommend them"
In or near
Sevenoaks

,

TN13

,

Kent

, the following drainage problems could benefit from a

Sevenoaks

CCTV drain survey...

Joint displacements in Sevenoaks pipes and drains

Blocked or broken Sevenoaks drains

Sevenoaks pitch fibre pipework problems

Broken or blocked Sevenoaks sewers or sewage pipes

Cutting out tree root mass from Sevenoaks drains

Sevenoaks CCTV-controlled cutting problem

French drainage problems in TN13

Water level problems in TN13

Clogged or broken pipes in Sevenoaks

Ditch drainage problems in Kent

Collapsed drain in Kent

Problems with shared Sevenoaks drains

Overflowing or blocked Sevenoaks drain pipes

Land drainage problems in Kent

Fractured drain in Sevenoaks

Bellied drain in Sevenoaks

Concrete, cement or builders' rubble in Sevenoaks drain

Build-up of fat, grease, or detergent in Sevenoaks drains

Ground movement causing Sevenoaks drain problems

Bellied pipework in Kent

Blocked Sevenoaks toilets and blocked Sevenoaks showers

Failed or broken soakaways in TN13

Tree roots damaging drains in TN13

Bad smells in Kent

Deformed pipework in Kent

Cracked or leaking Sevenoaks drains and pipes

Overflowing or leaking Sevenoaks septic tanks & cesspits

Vehicle activity affecting drains in Kent

Longitudinal cracking in Sevenoaks drains
We use selected local professionals in the Sevenoaks TN13 area.
This ensures a fast CCTV drain and sewer inspection & survey in Kent.
Sevenoaks

and

Kent

drain services from a firm receiving great feedback...

5359

reviews
=

9.8

out of

10
Very happy with the way the job was carried out
"We had a blocked kitchen sink and after reading the reviews I called Happy Drains. I was very happy with the service. The gentleman who came was pleasant and did a thorough job. Recommend them highly."
Blocked WC drain
"Excellent work carried out swiftly and cleanly no mess left job well done."
Blocked downstairs toilet due to blockage in external pipes in garden
"Arrived on time and completed job within an hour. Josh was courteous and informative. Flat rate £114 for job."