Blocked drain
in Andover

? Get it unblocked FAST!
By charging a simple fixed price for our domestic drain unblocking services across Andover, you know exactly what you will pay for that blocked toilet, drain or sinks. Our Andover all-in price includes jetting and all the required time. Fast expert and great value premium services guaranteed.
Andover
Domestic drain unblock
Best value and service guaranteed
No extra charge for jetting
Happy Drains are available when your Andover business needs us. We clear commercial drains and know blockages can be detrimental to your business. So don't worry, the undisputed #1 service for Andover business drain clearance, we offer fantastic value for money and deliver exceptional drainage unblocking services.
Andover
Commercial drain unblock


5359

reviews



9.8

out of

10
Are you hiring the right drainage contractor in Andover? A useful resource is their reviews. Negative or positive they will help inform you. There should be enough to form a critical mass and with the information needed about employing that company, give our reviews a look. Think Happy Drains!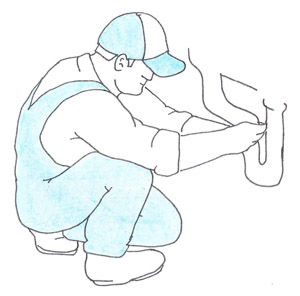 * Terms: The drain to be unblocked must serve your house or flat exclusively, be fully accessible (per building regulations), have the appropriate inspection chamber or access point and pipework that has not failed. You have permissions to enter relevant access areas unhindered.
Andover

Blocked Drain Clearance, Cleaning & Repair


Hampshire

,

SP10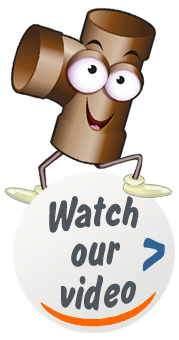 We are proving to you that our excellent reputation is genuine. All unfiltered reviews are independently vetted, thousands of customers say we are their favourite & premier Andover drain clearance company.
We fix, and service Andover drains, using expert & local Andover drainage technicians, with local Hampshire knowledge, we will get the fix to you fast.
Best in class, quality Andover drainage work is what we offer with the costs that you will love. Those Andover drain blockages will be made to disappear with ease to allow you to flush those troubles down your drain.
Happy Drains have always offer and delivered the best value Andover drain cleaning services for our Hampshire customers. And for over 25 years our Andover drain clearance includes drain snaking and high pressure jetting at no extra charge.
Our Andover based engineers expertly deal with hard-to-reach blockages and remove them to restore flow. It's all fuss-free Andover drain unblocking at great value to you!
Those
Andover

drain blockages will be made to disappear with ease

5359

reviews
=

9.8

out of

10
Washing machine back flow caused by blocked drains
"I am really grateful that the problem has been solved because of the excellent services provided by Happy Drains. The engineer came to my flat and tried their very best and efforts to find out what was going on and to solve the problem. Before that, I tried to contact two plumbers but the first plumber said he could not solve the problem and the second one was a "no-show" because there was no parking space in my building. The engineers of Happy Drains are really reliable. Highly recommend Happy Drains to everyone who encounters similar problems!"
Drain Clearance
"Very quick response to initial enquiry. Interaction with all staff at the company was positive, friendly and courteous. The work was carried out efficiently with care given to tidiness and cleanliness."
Blocked sink
"Conor and his apprentice colleague were amazing. Got to work straight away and had a densely blocked drain cleared within 30 minutes of arrival, with the help of sophisticated equipment. With a minimal amount of disruption, they were professional throughout and made sure any mess was cleared before they left. I could recommend more highly A+++"
Thank you!
"On time, efficient, friendly, knowledgable - and most importantly got rid of the blockage in our drain. I would definitely use again."
Andover SP10 emergency blocked drain clearance, cleaning & repair.

Fast service assured in Hampshire.

The boundaries of your
Andover

property drains are usually your responsibility to repair

When it comes to improving your Andover drains, we understand the obligation to deliver the best value.

We offer all types of Andover drain repairs from excavations as well as 'no-dig repairs, all undertaken professionally, tidily by our delightful technicians.
What are the Patch Liners and Local Patch Repairs used on
Andover

drains?

These are shorter sections of the liner to specifically target single point Andover drain failures such as fractures, and failed joints.
Andover

Drain Unblocking expertise delivered by your local experts
Toilet filling up?

Inspection cover overflowing?
Typical symptoms of Andover drains that we've seen and done it all, so when you need an experienced, skilled local Andover drainage engineer that is also friendly, helpful and efficient, call or click us.
In Andover we are ready willing and will deal with all Andover blockages, on the spot, at a great price.
Blocked drains are all that we do. Most blockages in Andover drains are quite straight forward, but the majority of clogged drains will require high pressure jetting. No problem for our customers, because HPJ (High Pressure Jetting) is in the price for all our Andover customers.
Andover

CCTV Drainage investigations and surveys

Knowing what is happening in your Andover pipework is essential when buying or selling a property or when you are experiencing regular drainage problems our specialist Andover CCTV drain service is what you need.

The Happy Drains Andover CCTV drain survey is particularly useful because unexpected issues can be a costly surprise. With our valuable information you'll be reassured when planning on purchasing a Andover property!

We access your Andover drain or sewer pipework via a manhole or pre-made access point. The camera head is inserted via a coiler cable. The camera is then pushed or driven through the pipework (depending on size) while continually transmitting the picture to the control monitor.

Our job is to identify the problems we see in the Andover drain and note their position to locate the distance from the manhole chamber. With the data, we find the most cost-effective and appropriate repair for damage.

A full report, exploring and explaining your problem Andover drains to you. This format is easy and clear to understand (avoiding techno-babble) complete with a competitively priced proposal to repair the system.
What is
Andover

Drain Lining?

For Andover drains, we can use a liner which is a fibreglass cylindrical tube that will (when pressurised) mould itself to the original pipe to seal the system — ideally suited to repairing cracking, root intrusion and pipe fractures and leaking Andover pipes.
Best in class, quality drainage work for
Hampshire

5359

reviews
=

9.8

out of

10
Blocked shower
"Very quick service. Young man was very helpful, and professional. Was very complimentary about how clean my pipes were. Problem was resolved very quickly and now all flowing well"
Investigating and unblocking of exterior drain to sewer pipe
"Excellent! I called up and someone answered promptly and I booked a person to come out the following day. Tommy arrived on time and completed the job super quick. He was great, very friendly and helpful, and gave me good advice to help stop the drain blocking up again. Wouldn't hesitate to use again."
Flooded garage
"Were able to get to us quickly after we experienced a flood due to a drain issue. Sorted the problem in a short amount of time. Very impressed with service"
Drain unblocked
"I got an appointment very quickly, the job was done , no fuss. Very happy with the results.... One Happy Drain!"

5359

reviews
=

9.8

out of

10
Great and reliable
"Had a really great experience. They came out the next day, did a prompt and efficient job and also advised on how to prevent future blockages"
Cracked pipe
"I had a blocked drain, the guys cleared it and put a camera down and it showed the waste pipe had cracked in 2 places. They sent a quote and returned in a few days to fit new sleeves to The pipe to rectify the problem. Very polite, quick and efficient service"
External kitchen drain blocked
"Responded promptly. Drain was cleared and site area tidied and cleaned."
In or near
Andover

,

SP10

,

Hampshire

, the following drainage problems could benefit from a

Andover

CCTV drain survey...

Collapsed drain in Hampshire

Water level problems in SP10

Concrete, cement or builders' rubble in Andover drain

Tree roots damaging drains in SP10

Broken or blocked Andover sewers or sewage pipes

Andover CCTV-controlled cutting problem

Vehicle activity affecting drains in Hampshire

Andover pitch fibre pipework problems

Cracked or leaking Andover drains and pipes

Fractured drain in Andover

Land drainage problems in Hampshire

Bad smells in Hampshire

Overflowing or blocked Andover drain pipes

Failed or broken soakaways in SP10

Cutting out tree root mass from Andover drains

Bellied pipework in Hampshire

Clogged or broken pipes in Andover

Blocked Andover toilets and blocked Andover showers

Problems with shared Andover drains

Longitudinal cracking in Andover drains

Joint displacements in Andover pipes and drains

Ditch drainage problems in Hampshire

French drainage problems in SP10

Blocked or broken Andover drains

Bellied drain in Andover

Overflowing or leaking Andover septic tanks & cesspits

Deformed pipework in Hampshire

Build-up of fat, grease, or detergent in Andover drains

Ground movement causing Andover drain problems
We use selected local professionals in the Andover SP10 area.
This ensures a fast CCTV drain and sewer inspection & survey in Hampshire.
Our
Andover

area coverage:

Andover

,

Villages surrounding Andover

,

Stockbridge

,

Tidworth

,

Winchester

,

Colden Common

,

Compton

,

Hursley

,

Micheldever

,

Owslebury

,

Shawford

,

South Wonston

,

Sparsholt

,

Sutton Scotney

,

Twyford

,

Badger Farm

,

Fulflood

,

Littleton & Harestock

,

Olivers Battery

,

Pitt
Andover

and

Hampshire

drain services from a firm receiving great feedback...

5359

reviews
=

9.8

out of

10
Unblocking a shower
"I made a booking for the following day. The two polite men duly arrived at the agreed time, the job was completed very promptly and to my satisfaction. I wouldn't hesitate to use this company again."
Unblock a toilet
"I was really happy with the service I got today. The workman was polite, very professional and efficient, it only took him 10 minutes to unblock the toilet. I'll definitely use them again and I'd highly recommend them"
To unblock a blocked external drain at rear of property
"Absolutely fantastic service, arrived on time and carried out the work perfectly, would highly recommend"