Blocked drain
in Trowbridge

? Get it unblocked FAST!
Keeping our drainage customers happy in Trowbridge is most important to us, which is why we offer excellent service and unbeatable prices! We can help at home or work in Trowbridge and can clear anything from a toilet or a sink to a gully or an inspection chamber. We're just one phone call away!
Trowbridge
Domestic drain unblock
Best value and service guaranteed
No extra charge for jetting
Our Trowbridge business and commercial customers appreciate transparent and straightforward pricing for unblocking a toilet, drain or sink at Trowbridge sites. You know where you stand, and the price includes jetting, our excellent value Trowbridge services come complete with a guarantee, and we will leave you happy.
Trowbridge
Commercial drain unblock


5359

reviews



9.8

out of

10
Our customers in Trowbridge keep coming back to us because they trust us to get the job done right! We always have your best interests driving us forward, and will get your Trowbridge drains up and running again in no time. We work incredibly hard for our reputation, and we don't intend on changing it!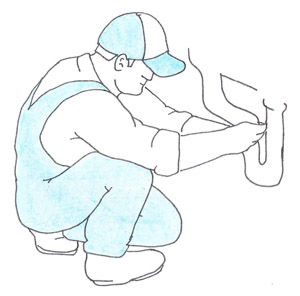 * Terms: The drain to be unblocked must serve your house or flat exclusively, be fully accessible (per building regulations), have the appropriate inspection chamber or access point and pipework that has not failed. You have permissions to enter relevant access areas unhindered.
Trowbridge

Blocked Drain Clearance, Cleaning & Repair


Wiltshire

,

BA14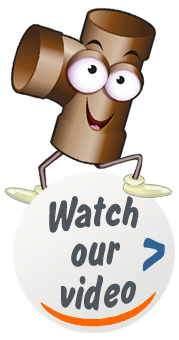 Happy Drains, Happy Trowbridge Customers, simply check out our reviews!
We love to clear Blocked Drains in Trowbridge, it's the only thing we do and we do it really well!
Happy Drains are your Trowbridge experts and we offer the best prices, in Wiltshire and BA14, and drains are the only thing we do, which means we always do it right and we do it first time. Happy Drains, are the number one choice for supreme service in Trowbridge and best prices and all with no quibble fixed prices for householders.
Unblocking Drains in
Trowbridge
If you need your drain cleared fast in Trowbridge, and you need a reliable and professional drain service, look no further than Happy Drains! 
At Happy Drains, we pride ourselves in being very good value for money. We service blocked drains in Trowbridge and throughout Wiltshire, and we will get to you fast!
We cover all of our customers' requirements in and around Wiltshire, we are experts in drains, we really do care about our customers (please read our excellent reviews), and we pride ourselves on being very affordable and fair.
Our customers tell us that our work is GREAT, our prices are GREAT and our Trowbridge based teams are expertly trained! We're the full package!
We employ the ideal tools and technologies for the job to hand, from clogged sinks to blocked drains. We are dedicated holding our position as the quality leaders in our field in Trowbridge.
Recent Happy Customers...

5359

reviews
=

9.8

out of

10
Clearing blocked soil drain
"Prompt service. Excellent, responsive telephone manner (unusual today). The tecnician came even earlier than planned and completed the job efficiently and courteously."
Unblock a sewer pipe
"Excellent job done by a determined and knowledgeable operative, highly recommended."
Excellent
"Once called for they have attended the job within the hour as advised."
Washing machine back flow caused by blocked drains
"I am really grateful that the problem has been solved because of the excellent services provided by Happy Drains. The engineer came to my flat and tried their very best and efforts to find out what was going on and to solve the problem. Before that, I tried to contact two plumbers but the first plumber said he could not solve the problem and the second one was a "no-show" because there was no parking space in my building. The engineers of Happy Drains are really reliable. Highly recommend Happy Drains to everyone who encounters similar problems!"
Trowbridge BA14 emergency blocked drain clearance, cleaning & repair.

Fast service assured in Wiltshire.

Drainage Repair Service in
Wiltshire
BA14
When a drain is broken it needs to fixed, let's face it, it takes all of your focus. We recognise how significant it is to get the job done well using the applicable methods, from the latest 'no dig technology' to traditional excavations. We promise to always deliver the best value repair option for you in Trowbridge.
Looking to find the cause of the Blocked Drain
It's always worrying when something goes wrong with a drain. We make sure that we unblock household drains at a fixed price, meaning you don't need to worry, we are fast and fix the problem with zero fuss.
We are always happy to deliver great service, that's why we promise to always do a great job for you.
Clogged Drain in
Trowbridge
As the leading residential and commercial drain cleaning company in the Trowbridge area we know how important a blocked drain is to resolve. So with a 24/7 service, you can call us any time, we are here to help.
Home buyers CCTV Drainage Surveys in and around
Trowbridge
Buying a house in Trowbridge? We have a special CCTV drainage survey service specifically designed to tell you everything you need to know about the drains at your new Trowbridge property, in accordance with your structural surveyors requirements.
CCTV Drain Surveys in
Trowbridge
With our expertise in Trowbridge, CCTV drain surveys help us investigate structural pipe condition. By getting our special CCTV drainage camera to locate the cause of the Trowbridge blockage. We will identify accurately what the problem is and then work out the smartest cost-effective repair to stop it from happening again. As part of the service we'll supply you an all-inclusive written report that is easy to understand, detailing repairs and cost.
More reviews from our Happy Customers...

5359

reviews
=

9.8

out of

10
Great service
"Tommy came round within an hour of me calling and fixed my drains very quickly and super professional."
Blocked kitchen drain.
"Friendly efficient service. Arrived on time and sorted out the problem quickly. No issues since. Fixed price which was reasonable. Very happy to recommend."
Blocked bath drain.
"Quick response to request. They were able to get someone out in under a day. Very polite and professional gentleman was Justin. Quickly diagnosed the problem. Kept us informed through out his visit. Drain unblocked in under 30 minutes. We would recommend him."
Very happy with Happy Drains
"Very happy with Happy Drains. After a quick inspection the engineer suggested no further work by him and to have inspection and jetting carried out by the water authority."
Drain issue
"I booked Happy drains as I were having issues with drainage in the toilet. They arrived very promptly and did a good job. Checked all the drains and the suround area Did a good job"

5359

reviews
=

9.8

out of

10
To clear drains
"I got the number from checkatrade, they were very helpful and arranged a time. Sent a confirmation of order and cost. Was contacted by the worker with a time approx time of arrival. The job was done efficiently and the worker was friendly and very helpful when I asked questions. The cost was exactly what was quoted."
Unblock foul drainage
"Quick response and unblocking of foul drainage, great service"
Happy Days Happy Drains.
"There have been issues with our block's communal drain since 2017. Six blockages have resulted in dramatic floods that threatened to swamp the three basement flats in sewage. A different company couldn't do much as it was a 'communal drain', Thames Water couldn't do much as it wasn't 'their drain', the Residents Association wouldn't do much as they didn't want to spend much money - so had a prod with a rod every now and then. Happy Drains unblocked yet another block and importantly jet washed away troublesome, water flow slowing debris, and all for £150. Happy days Happy Drains!"
In or near
Trowbridge

,

BA14

,

Wiltshire

, the following drainage problems could benefit from a

Trowbridge

CCTV drain survey...

Trowbridge pitch fibre pipework problems

Bellied pipework in Wiltshire

Build-up of fat, grease, or detergent in Trowbridge drains

Ditch drainage problems in Wiltshire

Clogged or broken pipes in Trowbridge

Vehicle activity affecting drains in Wiltshire

Bellied drain in Trowbridge

Blocked Trowbridge toilets and blocked Trowbridge showers

Blocked or broken Trowbridge drains

Cracked or leaking Trowbridge drains and pipes

Broken or blocked Trowbridge sewers or sewage pipes

Tree roots damaging drains in BA14

French drainage problems in BA14

Overflowing or leaking Trowbridge septic tanks & cesspits

Collapsed drain in Wiltshire

Failed or broken soakaways in BA14

Trowbridge CCTV-controlled cutting problem

Overflowing or blocked Trowbridge drain pipes

Problems with shared Trowbridge drains

Bad smells in Wiltshire

Cutting out tree root mass from Trowbridge drains

Joint displacements in Trowbridge pipes and drains

Water level problems in BA14

Longitudinal cracking in Trowbridge drains

Fractured drain in Trowbridge

Land drainage problems in Wiltshire

Deformed pipework in Wiltshire

Ground movement causing Trowbridge drain problems

Concrete, cement or builders' rubble in Trowbridge drain
We use selected local professionals in the Trowbridge BA14 area.
This ensures a fast CCTV drain and sewer inspection & survey in Wiltshire.
Our
Trowbridge

area coverage:

Trowbridge

,

Melksham

,

Westbury

,

Bradford-On-Avon

,

Corsham

,

Devizes

,

Warminster

,

Calne

,

Chippenham

,

Pewsey

,

Malmesbury

,

Chiseldon

,

Wootton Bassett

,

Wroughton

,

Marlborough

,

Burbage
Trowbridge

and

Wiltshire

drain services from a firm receiving great feedback...

5359

reviews
=

9.8

out of

10
Cleaning out two rear garden drains
"The guys were friendly, knowledgeable, and got right to the problem. With their expertise, they quickly unclogged the drains and left everything working perfectly. Their prices were fair too. Highly recommend for their top-notch service!"
Blocked driveway gully and drain investigation
"Happy Drains were quick to come out to me to investigate a blocked drain and also cleared our driveway gully. Great service and very friendly! I will use Happy Drains again."
Blocked kitchen sink and drain
"Called prior to arrival and on time. No messing about, strait onto job and after several attempts cleared stubborn blockage. Cleared up , quick effecient, came recommended , would use again. Price reasonable."